Crystals in Thunder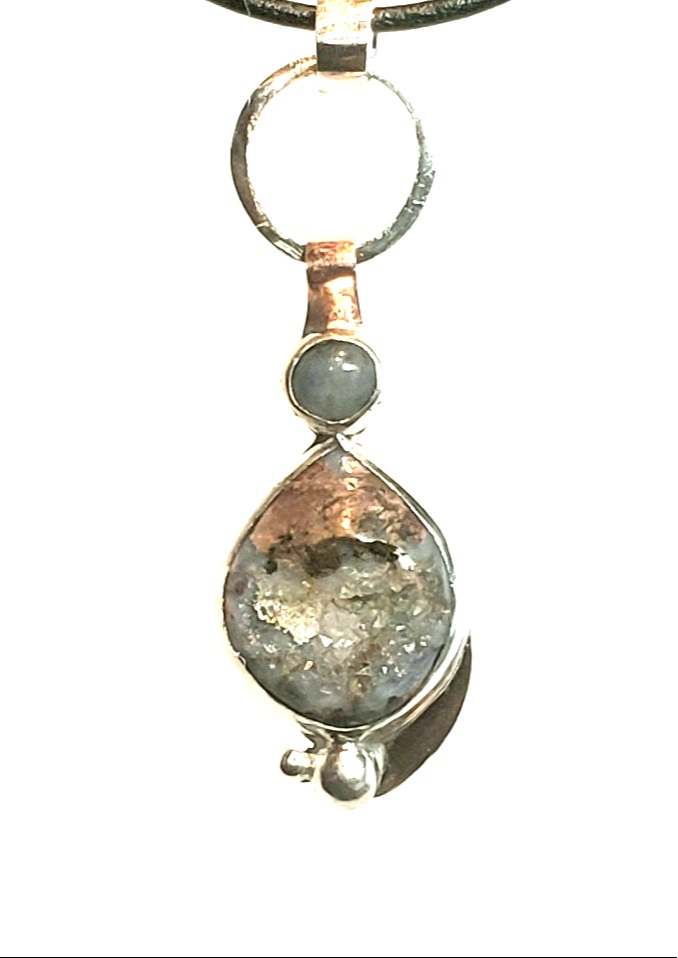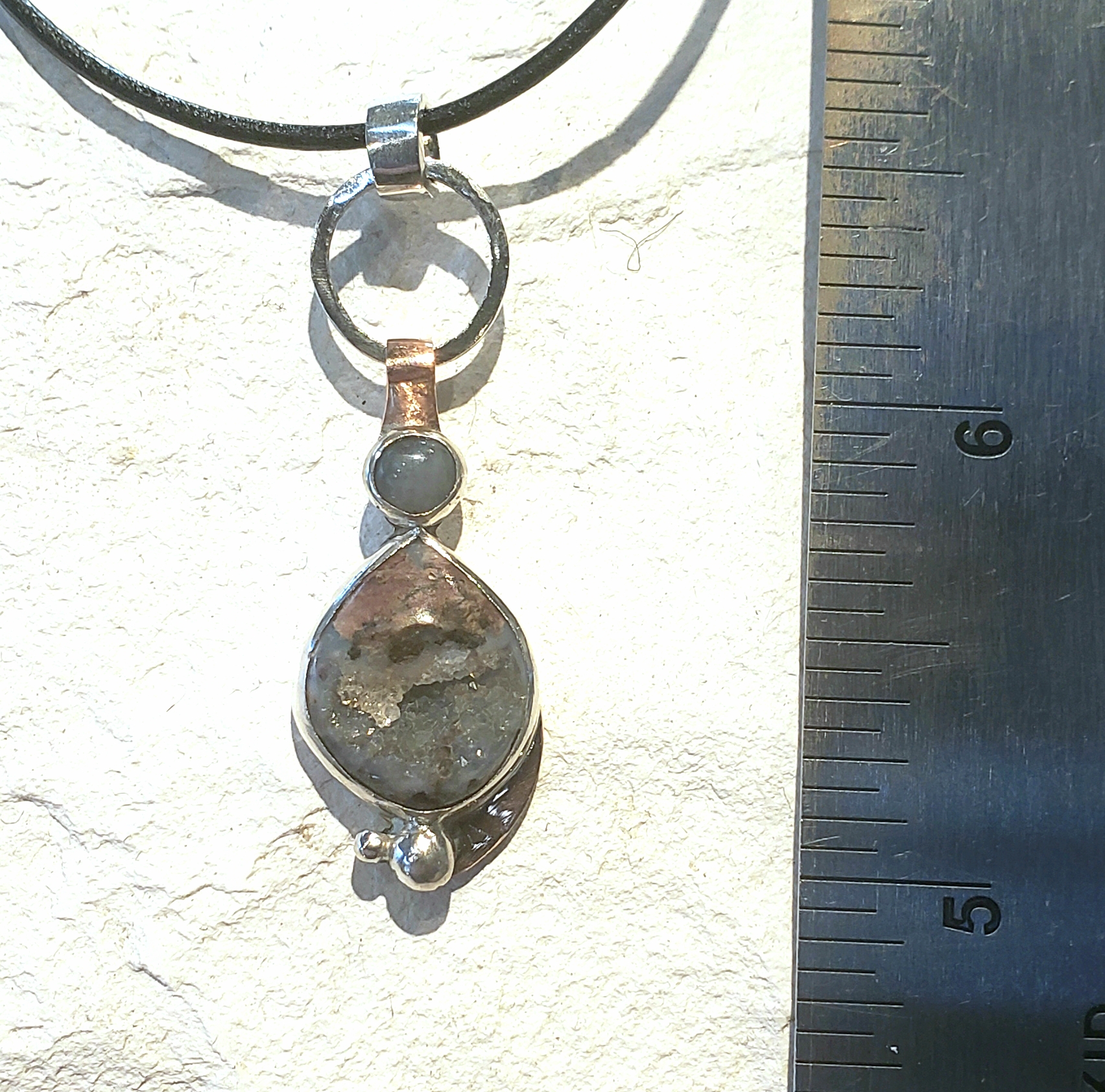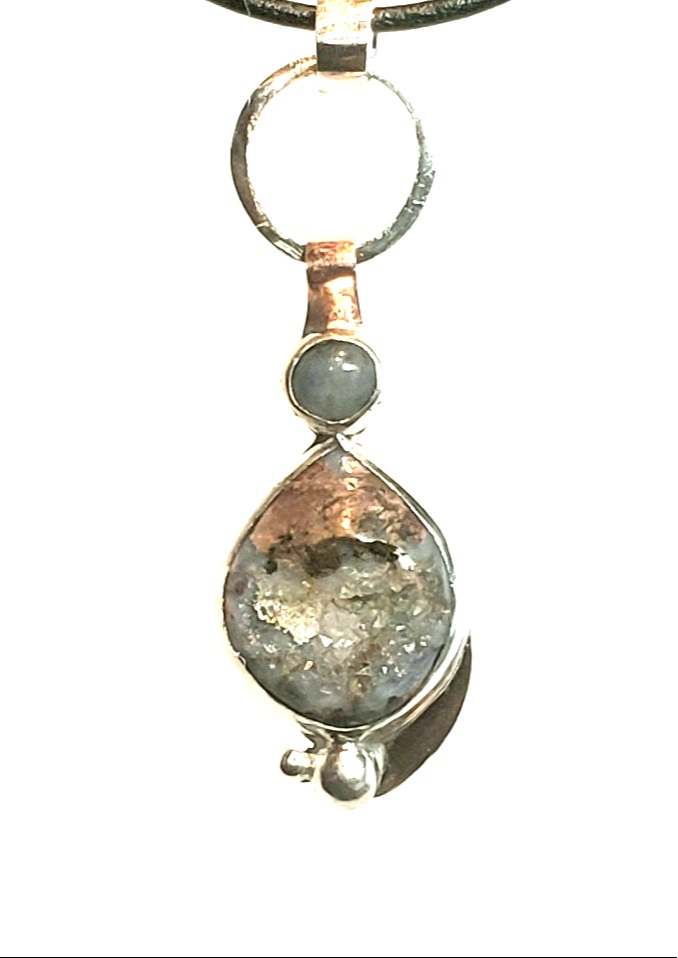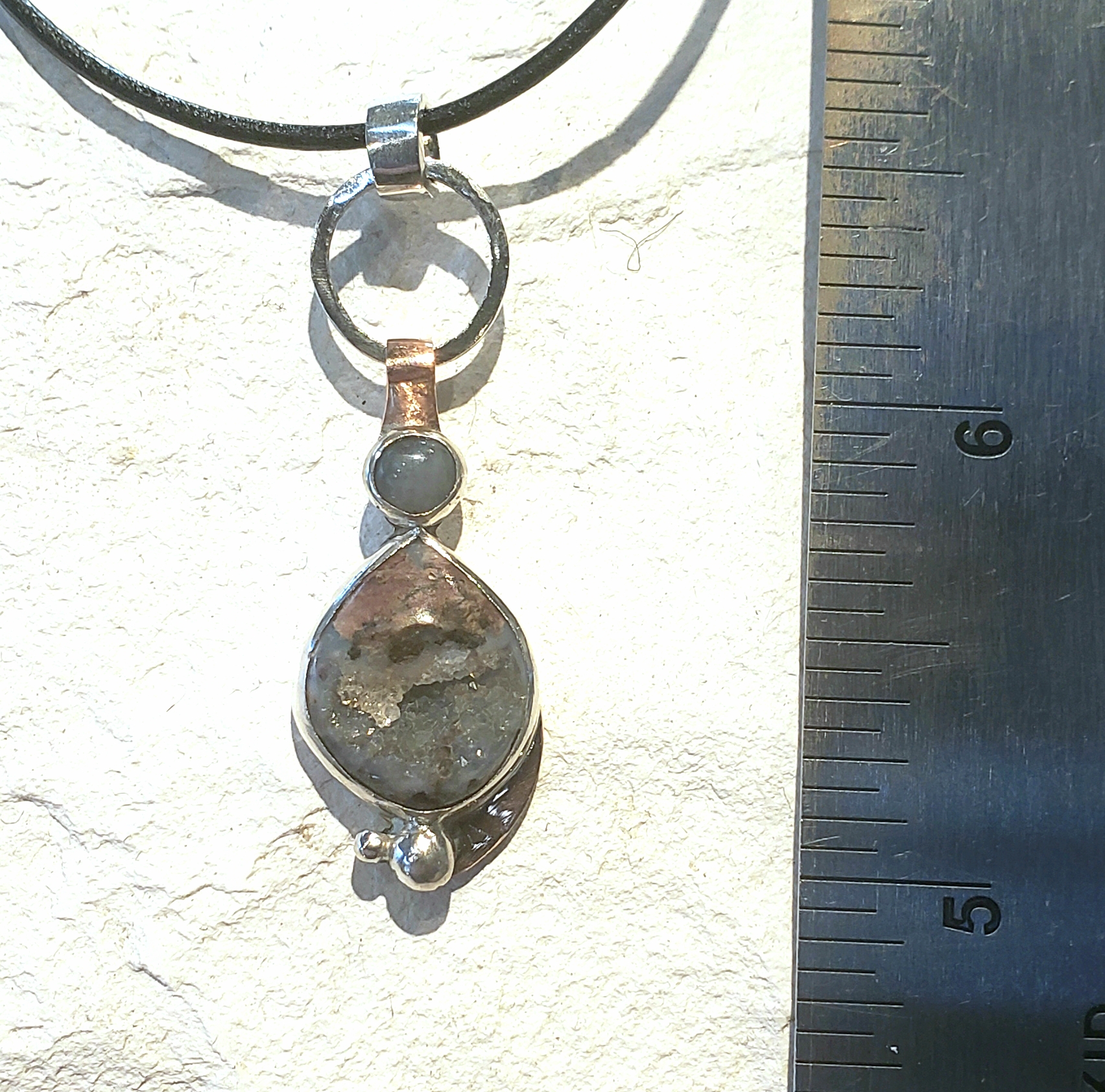 sold out
Crystals in Thunder
Just East of the Steens Mountains, a great thunder was heard. It was the Mega Volcano that tossed lava and minerals all over the area for us to find. This little Thunder Egg is a perfect example of the red and purple Rhyolite, dark metallic materials, blue tinted Agate, and Druzy Quartz all coming together. Above it sits a 5mm Tube Agate containing red striations of mineral.
The stones are set in Fine Silver on a mixed metal base. The base is comprised of Copper, Sterling Silver, and Fine Silver worked with heat and hammer until they are combined into sheet metal. This new technique I refer to as 'Tectonic Plate' shows on the back of the piece. The Thunder Egg is left 'backless' to let the light through. The spheres on the lower stack are Fine Silver and give way to a strip of the upper Copper showing for contrast.
This ensemble hangs from your neck by a 1.2 mm Greek Leather Cord and Sterling Silver hook and loop clasp. These stones were sourced in Oregon, hand polished, and the setting fabricated from scratch by Karen Britt. Each piece is a one of a kind piece of art, because no two stones are the same and the settings are created by hand, no two pieces are the same (even the earrings). All the metals used are either recycled or fair, humane trade verified and all components used in the jewelry will return to the earth leaving no footprint. Thank you for enjoying the art.