Angel Wings and Thunder Sings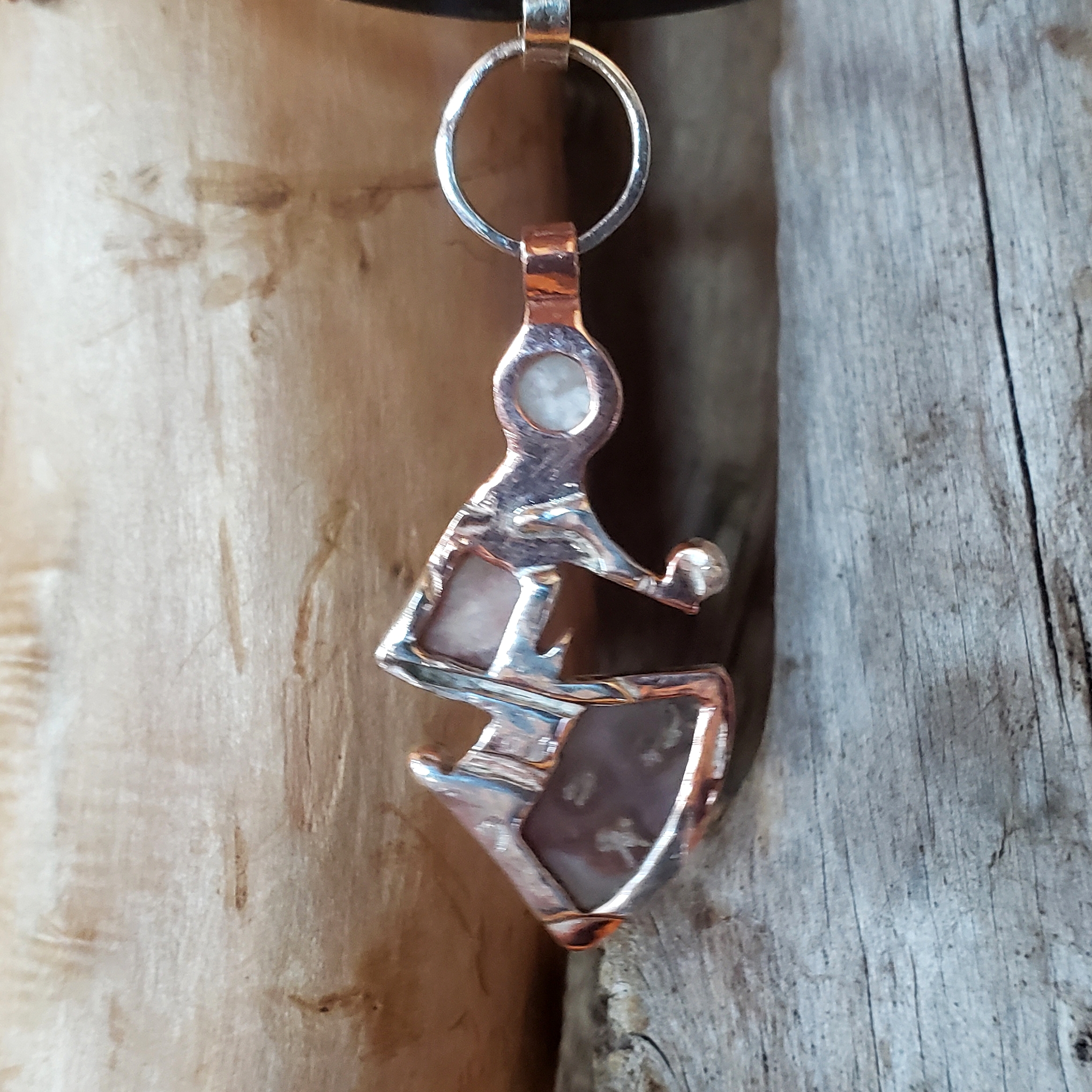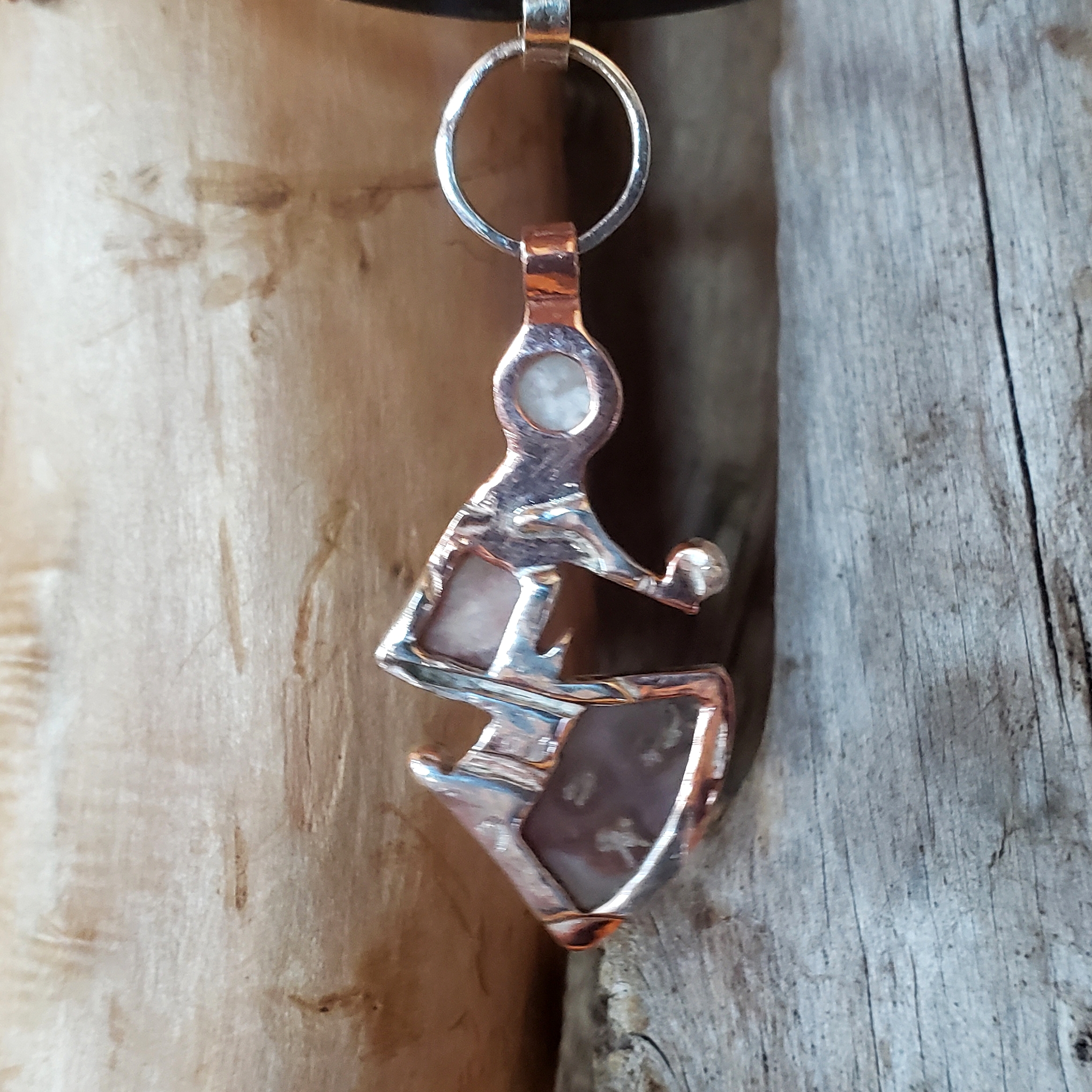 sold out
Angel Wings and Thunder Sings
Blushing colors and earth-tones are contrasted by clear and white agates in this fun, balancing array. The bottom stone is a detailed tube agate varying from red through warm tones to olive and blue tinting. This unusual gem is from the Blue Thunder Egg Bed in Central Oregon. The other two stones are from the far East of Oregon; Angel Wing plume agate on top and some lovely pink and white plume to the side. This is all brought to harmony with Fine Silver settings situated among carved Sterling and Copper angles with Sterling Silver balls.
The Thunder Egg and Angel Wing Plume Agates are left open backed in their Fine Silver and settings to let the light shine through. The base of the piece is custom made, mixed metal 'Terrane' by which Fine Silver, Sterling Silver, and Copper are heated and hammered until they are combined into sheet metal. The bail loops are Sterling Silver as well as the hook and loop closure on the 3.5mm Greek leather cord. These stones were sourced in Oregon, hand polished, and the setting fabricated from scratch by Karen Britt. Each piece is a one of a kind piece of art, because no two stones are the same and the settings are created by hand, no two pieces are the same (even the earrings). It should be mentioned that all stones are used in their natural state; never dyed or heated to change their appearance. All the metals used are either recycled or fair, humane trade verified and all components used in the jewelry will return to the earth leaving no footprint. Thank you for enjoying the art.
Folks keep on asking me; 'You say you like to use the stones in their 'natural shape' so how do you end up with the circles?'. Great question. I do like to use the organic shapes the stones choose. The stones break where they are weak and stay together where they are strong. They have perfect geometry inside at the molecular level so they provide the template for the polishing. When I have small material (after a stone breaks), if I want to still polish it and keep my finger prints and finder nails, I have to put it on a stick or a 'dop'. My dops are round (like dowels) so as I am grinding and polishing, there's a good chance that a raw stone will end up minimizing to the shape of the support it's on. This ring was made from three such stones that adopted the dop shape. I love using the dop round stones like paint in my palette. They add color variety and interesting rhythm to the jewelry design.